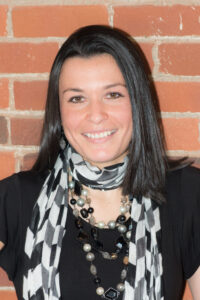 Jessica Parker has a true passion for identifying, developing, and implementing a wide range of systems and processes to help everyone within an organization (For-Profit and Non-Profit). She truly seeks to support teams in working smarter and not harder and knows that without working systems, this can be challenging.
Jessica has over 15 years of experience and has helped organizations and teams expand their skills, learn how to support each other, and put knowledge into practice for overall personal and professional success thus increasing productivity and effectiveness. She has a successful methodology to prioritize and drive multiple concurrent projects while utilizing data and analytics to inform decision-making processes. 
Before starting her own consulting business in 2021, Jessica was the Chief Operating Officer for various organizations in the Education, Training, and Development industries. In addition to her responsibilities as COO, Jessica was, simultaneously, and successfully, writing, administrating and reporting on state and federal grants. Over the years, Jessica has also provided consultation for non-profit organizations, helping them identify, create, and implement key new start-up programming as well as providing guidance and/or creating systems for effective operations. In addition, Jessica has supported organizations with grant management to ensure fidelity. 
As you can see, through her extensive experience, proven track record and passion for quality change and improvement, Jessica is committed to making an organization's idyllic goals and programming into a manageable project that can be developed and/or implemented to help create operational, high functioning organizations.
To learn more about Jessica please visit Jessica's LinkedIn